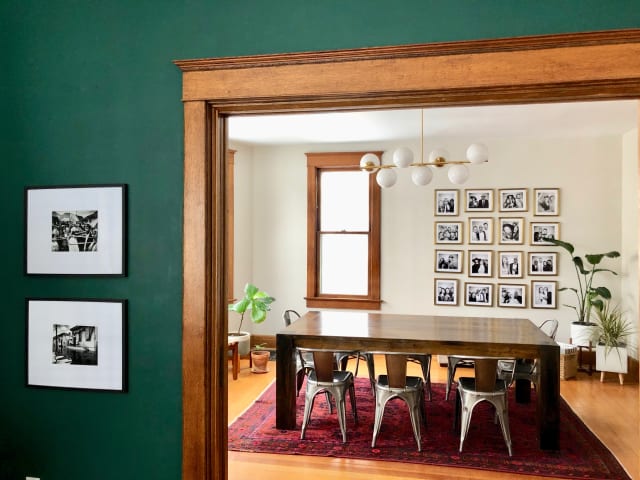 Name: Rachael Klieman, husband (Nisar), Dogs (Red & Otis)
Location: Champaign, Illinois
Size: 2,800 square feet
Years lived in: 1.5 years, owned
When my husband, Nisar, and I first saw our house, we fell in love with the details from 1880. The carvings on the trim, the pattern of the oak floors, the original patinated brass hardware, the oversized windows. Nevermind that the kitchen, bathrooms, and mudroom were all a disaster. Who needs a working dishwasher when you have quarter-sawn oak trim!?
Powered by WPeMatico