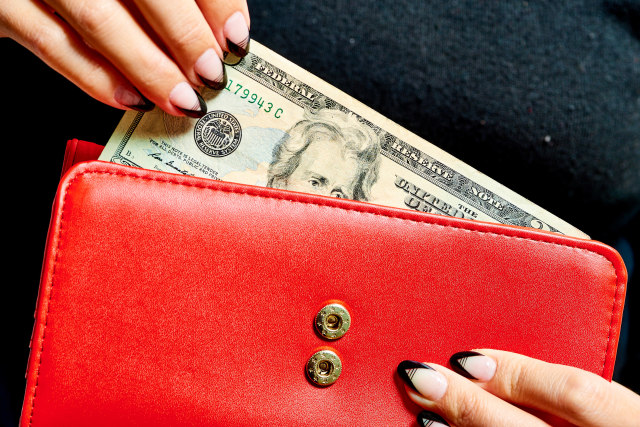 Coming up with a down payment for your first home is no easy task. In fact, according to a recent study from HotPads, renters spend about six and a half years saving up before they have enough. (I personally predict I'll be eligible for AARP before I could build up a nest egg hefty enough to become a homeowner.)
Finding clever ways to cut back and save everywhere you can is helpful, but at a certain point, you may realize that you simply need to rake in more dough. Short of getting a surprise promotion, negotiating a raise, or planning a Met Ball heist with seven of your smartest friends (please don't do that!), is there anything you can do to pad your bank account?
Yes! Enter the "side hustle." Unfortunately when it comes to saving for a big goal like a down payment, nine to five alone might not cut it. But these days, getting a side gig can be as easy as downloading an app on your phone.
If you're strategic about your side hustle, it can be a great way to stash away extra cash for a down payment to make your homeownership dream a reality.
Before you dive in, take stock of a few things, says Emily Boothroyd, a Certified Financial Planner and private wealth advisor at Price Financial Group in Wilton, Connecticut. First, make sure that your side gig will not interfere with your main job, the one that you'll likely depend on for the bulk of your housing payments. She also advises you consider any potential risks associated costs with your side gig (i.e. upping your auto insurance to drive for a ridesharing app) so you don't spend more than you save.
Another factor to keep in mind? Make sure your extra earnings can be documented on a mortgage application, since your total income can affect the amount of the loan you're approved for.
"Lenders look to a borrower's last two months' bank statements and any inconsistent or large deposits would need to be explained," says Richard Barenblatt, mortgage specialist at GuardHill Financial Corp. in New York City.
Once you've got all that covered, it's time to start hustling. Here are seven app-based side gigs that will get you one step closer to securing a down payment:
Powered by WPeMatico